About Mercy For AnimalsTogether we will end factory farming.
Inspiring Compassion. Ending Cruelty.
Our mission is to construct a compassionate food system by reducing suffering and ending the exploitation of animals for food.
Imagine a world free of cruelty, a world in which we nurture our bodies, minds, and spirits with wholesome, healthy food that is kind to animals and sustainable for our planet. Mercy For Animals believes that world is possible. In fact, it is inevitable if we work together to elevate humanity to its fullest potential.
---
Our Approach
We are on the front lines fighting to protect farmed animals. From factory farms to corporate boardrooms, courts of justice to courts of public opinion, Mercy For Animals is there to speak up against cruelty and for compassion. Read our three-year strategic plan to learn more.
---
---
Meet the Board
Milo is the founder and former president of Mercy For Animals. He founded the organization at age 15, after an animal abuse case in his local farming community in rural Ohio.
Milo has worked alongside elected officials, corporate executives, farmers, and celebrities to pass legislation, raise public awareness about plant-based eating, and implement animal welfare policy changes. Through his work with Mercy For Animals, Milo has been featured by hundreds of news outlets, including ABC World News Tonight, Nightline, 20/20, CNN, USA Today, the New York Times, and the Los Angeles Times.

He is the author of the 2017 bestselling book Mercy For Animals: One Man's Quest to Inspire Compassion and Improve the Lives of Farm Animals.
Michael Pellman Rowland
Treasurer
Michael is a partner and co-head of impact investments at Alpenrose Wealth Management. Key components of his work include helping clients maximize the benefits of sustainable investing and multigenerational planning. Michael is a frequent public speaker and has been featured in the Wall Street Journal, the Financial Times, Forbes, and Institutional Investor. He was selected for the InvestmentNews 40 Under 40 list of top wealth advisors and included in the Forbes inaugural list of America's Top Next-Generation Wealth Advisors. Recently, Michael was selected as a founding member of the Forbes Impact Investing Community. He also has a column on Forbes.com, covering the business of food from a sustainability perspective, and contributes finance-related articles in print for Forbes Monaco.
Jaime comes to Mercy For Animals with a long career in hospitality sales. She has worked with leading businesses, such as OpenTable, Daiya Foods, and HotSchedules. Through this work, Jaime has built deep relationships with some of the biggest and most influential restaurants in America. A longtime supporter of Mercy For Animals, Jaime served as director of corporate outreach from 2013 to 2014. She is committed to creating a humane world by reducing animal suffering, increasing plant-based offerings, and ensuring fellow advocates are able to work in an inclusive, safe, and open environment.
Derek is a founding board member of Mercy For Animals, overseeing the organization's growth and success for over a decade and working diligently to maximize efficiency through his expert guidance. A graduate of Miami University with a degree in computer science and systems analysis, Derek actively combines his passion for technology with his passion for animals. In 2007, Derek was the first person honored with our Hope Award for his dedication to defending farmed animals.
Lisa is the CEO of Stray Dog Capital, a venture capital firm that invests in early-stage, mission-driven companies that aim to take animals out of the supply chain with innovative products and services. With over 26 investments, Stray Dog Capital is one of the leading early-stage investors in the plant-based market. Before Stray Dog Capital, Lisa spent over 15 years in general management, operations, and engineering at blue-chip companies like General Mills and Procter & Gamble. She has a bachelor's degree in chemical engineering and a master's from the University of Chicago Booth School of Business. Lisa spent over 14 years focused on food operations and consumer packaged goods and led marketing, profit-and-loss management, and strategy for billion-dollar brands. In addition, Lisa is a Kauffman fellow and an active board member at several portfolio companies and the Great Plains SPCA shelter.
Alexis is the CEO of Lighter, an influential technology company that helps the world eat better. She has dedicated her life to fixing our broken food system. She has worked in the movement as an attorney, a political leader, and an entrepreneur. She also spent three years as an adjunct professor of leadership at Emerson College.
Our Leadership Team
Changing Hearts. Changing Minds. Changing the World.
---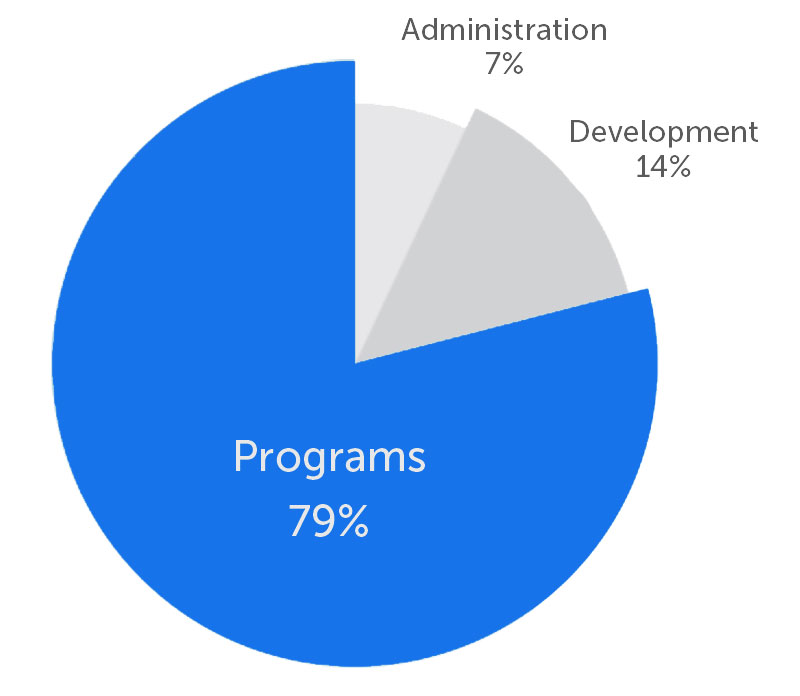 Your Money at Work
Nearly 79 cents of every dollar spent by Mercy For Animals goes directly to programs that save animals. The remainder is used to grow MFA's size and capacity so we can help even more animals in the future.
Learn More
---
BECOME AN INVESTIGATOR ALLY
Your monthly gift will bring hope to suffering animals.
"What keeps me focused is to remember that we are their only hope."
—Camilla, an undercover investigator in Brazil